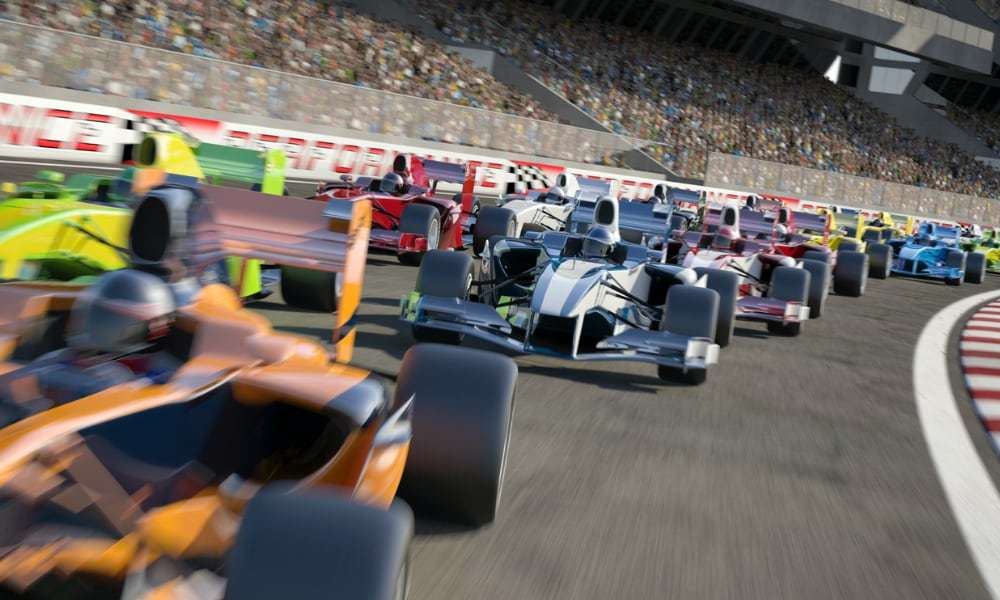 John Andretti Loses Battle With Colon Cancer
The racing world was saddened to learn this past week that John Andretti tragically lost his three year battle with colon cancer. Andretti, aged 56, had a distinguished auto racing career that included wins in NASCAR and a variety of other racing series. In addition to his own successful career, he was also nephew to racing legend Mario Andretti as well as son, sibling, and cousin to numerous other members of the famous Andretti family who are also known for their racing careers.
A Life and Career of Excellence
---
Andretti was born into the 'royal family' of auto racing; his father, Aldo, and his uncle, Mario, already had established careers by the time he was born in 1963, and John got his start early through kart racing and junior stock cars. He officially started his racing career in the mid-80s by competing in numerous racing series; one of the highlights was his fifth-place finish in the 1991 Indianapolis 500.
In 1993, Andretti began racing stock cars in the prestigious NASCAR Cup Series, and it was during his NASCAR years that he became the first driver in racing history to compete in both the Indianapolis 500 and the Coca-Cola 600 in the same day. During his noteworthy career, Andretti raced stock cars, Indy cars, touring cars, and dragsters and had regular top-ten finishes throughout his 20+ years of racing.
Outside of racing, Andretti's legacy is also admirable and is marked by his focus on community service. He translated his celebrity status into help for children in need by founding the Race4Riley in 1997. The annual go-kart race, now in its 23rd year, raises funds for the Riley Hospital for Children, a hospital in Indianapolis, Indiana. Race4Riley reports that they have raised over $4 million to help children get excellent medical care.
Cancer Diagnosis and the Fight for Awareness.
---
Andretti's life took a difficult turn in January 2017 during a routine colonoscopy; he was diagnosed with stage 3 colon cancer. Given the magnitude of the diagnosis, doctors quickly scheduled and performed surgery to remove 12-14 inches of his colon. Thinking that he had a reasonable chance of survival, Andretti was sent home to recuperate from surgery.
A few months later, in April 2017, Andretti returned to the hospital complaining of pain in his side. Upon further examination, the doctors discovered that cancer had spread to his liver. The new diagnosis meant that he had stage 4A colon cancer, a designation that typically means a 5-year survival rate of around 10%. With the new diagnosis, the doctors put Andretti on a course of chemotherapy.
But even as he struggled to come to grips with this new reality in his life, Andretti opted to make the moment count for something more. Shortly after the April 2017 diagnosis, he revealed his cancer and also vowed to raise awareness of the dangers of colon cancer and the value of getting early screenings. With his #CheckItForAndretti hashtag on social media, Andretti again translated his celebrity status to help others. His advocacy for colon cancer screenings has undoubtedly helped countless people detect cancer early and therefore greatly increase the chances of survival.
After going into brief remission after treatment in 2017, cancer returned in 2018. He went into remission again and cancer again returned last year. He finally lost his battle earlier this week.
Why Get an Early Screening?
---
Sadly, John Andretti's battle with cancer lasted only about three years, in part because it was unfortunately diagnosed too late for more effective measures to be taken. Stage 3 colon cancer has about a 40% 5-year survival rate, and stage 4 has about a 10% 5-year survival rate. At that point in its development, cancer has spread to other parts of the body: a localized area in stage 3 and distant areas in stage 4.
When people are screened earlier, there is a much greater chance for cancer to be detected at an early stage. In these cases, surgeries can be performed that can effectively cure cancer and send it into remission for the remainder of the patient's life. In these cases, a "screening" is the term for a test that looks for disease even when no symptoms are present.
Even though it can literally save a person's life, many people avoid having a screening test until it is too late, such as when clear symptoms begin to present. Why do people avoid it? In many cases, it's because of fear of the procedure itself or what it might cost, but it can also be a belief that no symptoms = no cancer or that no family history = no cancer.
Since more than 90% of cases occur in patients who are 50 years or older, doctors recommend that both men and women begin regular, annual screenings at age 45 or 50, depending on other risk factors. Doctors have a variety of tests at their disposal:
Stool Tests

Fecal immunochemical test (FIT) - every year
Guaiac-based fecal occult blood test (gFOBT) - every year
Multi-targeted stool DNA test (MT-sDNA) - every 3 years

Visual Exams

CT colonography (virtual colonoscopy) - every 5 years
Flexible sigmoidoscopy (FSIG) - every 5 years
Colonoscopy - every 10 years
Colon Cancer Risk Factors
---
The frequency and first incidence of a colon cancer screening is highly dependent on any risk factors that might be at play. The frequency of the tests noted above is typical for people with low to average risk of developing colon cancer. But for groups who are at high risk, the frequency will increase, and the likely beginning age will be younger than 45 years old. Some of the known risk factors of colon cancer are:
Medical Factors:

Family history of colon cancer or colorectal polyps
Inflammatory bowel disease, especially ulcerative colitis and Crohn's disease
Genetic syndrome-like familial adenomatous polyposis (FAP)

Lifestyle Factors:

Alcohol use
Tobacco use
Sedentary lifestyle or low physical activity
Obesity
Diet low in fruits and vegetables
High fat, low-fiber diet
Diet high in processed meats
Schedule a Screening
---
As tragic as John Andretti's death is, the legacy of his fight with cancer is the new, greater nationwide awareness of the dangers of colon cancer. But it's also his call to action: get screened early. Even if you haven't experienced any symptoms of colon cancer, you should talk with a doctor if you're over 45. If you would like to talk with a gastroenterologist about colon cancer screening, contact Needham Gastro to make an appointment.